MITRE STEM Outreach
MITRE's STEM Outreach team is inspiring the next generation of leaders and innovators to pursue careers in STEM and join us in solving problems for a safer world.
Who We Are 
MITRE's STEM Outreach team is a Business Resource Group composed of volunteer leaders leveraging the expertise of MITRE's employees to build the future STEM talent pipeline. We engage with educators, parents and students across the country to offer large-scale and local engagements, virtual workshops, and self-service resources.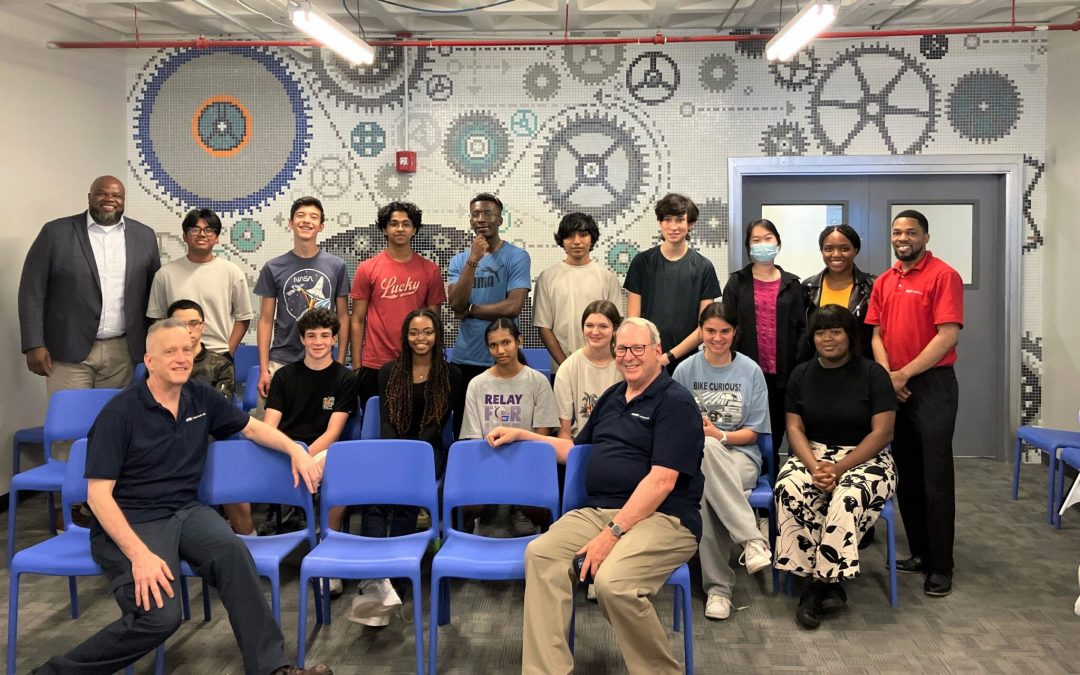 MassRobotics hosted the inaugural BlueTech Robotics Academy in July, a week-long event open to high school students in the Boston area designed to explore robotics in underwater environments. 
MITRE's sponsorship of the event provided resources and mentorship to the students, highlighting opportunities and careers in the robotics field. The successful partnership resulted not only in new aquatic drones, but plans for hosting similar events in the future. 
Read more and see photos from the event on the Mass Robotics website.