MITRE STEM Outreach
MITRE's STEM Outreach team is inspiring the next generation of leaders and innovators to pursue careers in STEM and join us in solving problems for a safer world.
Who We Are 
MITRE's STEM Outreach team is a Business Resource Group composed of volunteer leaders leveraging the expertise of MITRE's employees to build the future STEM talent pipeline. We engage with educators, parents and students across the country to offer large-scale and local engagements, virtual workshops, and self-service resources.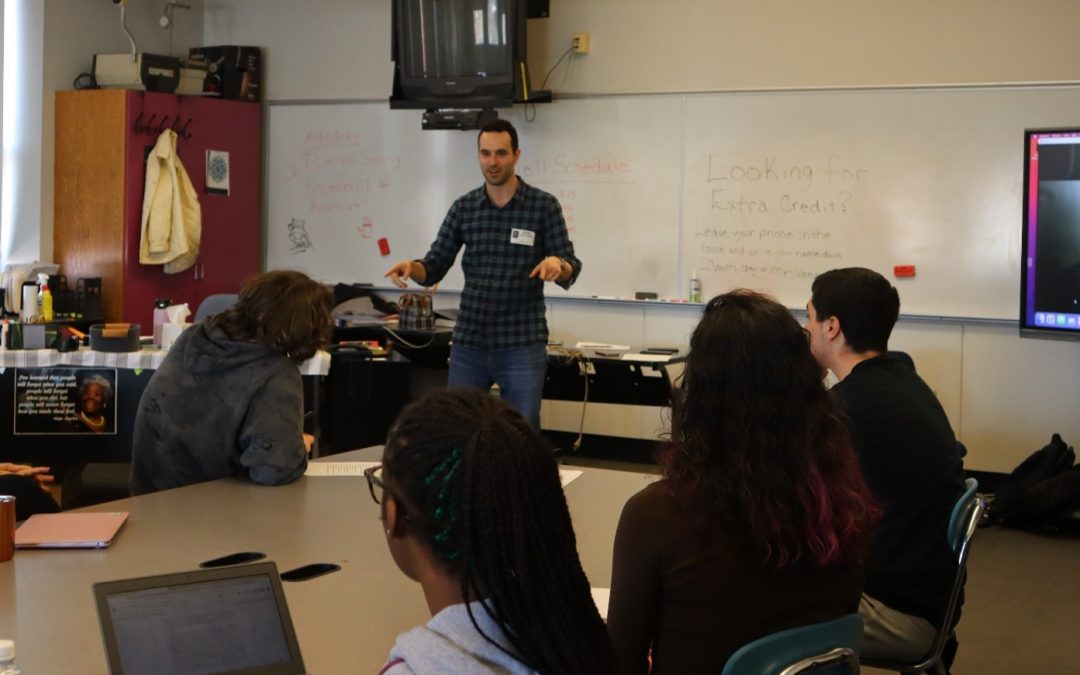 Have a STEM Career Day at your school? MITRE is happy to help! In March, MITRE teamed up with other local organizations to reach over 1,500 students at Lowell High School, one of Massachusetts' biggest Title 1 schools. Project LEARN, a nonprofit organization dedicated to expanding educational opportunities for students in the Lowell area, organized the event.
MITRE STEM experts at over 60 campus locations continuously jump at the opportunity to bring their expertise to bear. At Project LEARN of Lowell, near MITRE's Bedford campus, mechanical engineer Alex Angilella and colleagues were happy to engage with students at one of their signature programs, Career Speaker Week.
Four MITRE experts inspired students both virtually and in-person by sharing their career journey so far in STEM. Discussions ranged from preparing for college to working toward having the best day at work ever. "I love attending this event every year and meeting future leaders in STEM," Alex said. "For the students in the Project LEARN program, some of them are seeing these opportunities for the first time and I hope that this shows them the possibilities are endless."
The COVID-19 pandemic adversely affected the learning and growth of students while widening existing gaps in achievement. Students are back in schoolrooms, but significant work remains to get them back on track and ready for life after high school.
MITRE STEM Council continues to work with the next generation of students in STEM in Lowell, in other communities, and virtually. If you'd like to work with us, fill out our contact form or email STEM@mitre.org to discuss opportunities!
Approved for Public Release; Distribution Unlimited. Public Release Case Number 23-2021. 2023 The MITRE Corporation. All Rights reserved